In another top addition to its high profile roster of exceptional talents, HirtAgency has signed international award-winning Conductor, Composer and Scriptwriter John Massaro and exclusively represents him for the worldwide film, music and tv market. Please direct all inquiries to lead agent and agency director Isabella Hirt.
John Massaro is the Principal Conductor for Phoenix Opera and the Southwest Vocal Competition. Most recently, he conducted opera Galas with world renowned opera superstars Dmitri Hvorostovsky and Jonas Kaufmann. Mr. Massaro served as an assistant to Leonard Bernstein during the creation of A Quiet Place and to Zubin Mehta for the Israel Philharmonic's production of Madama Butterfly.
He worked extensively with the great German soprano, Elisabeth Schwarzkopf, with whom he coached both Opera and Art Song repertoire. Mr. Massaro made his Carnegie Hall debut conducting the Mozart Requiem which led to a distinguished European tour to Budapest, Krakow, Prague, Salzburg and Vienna, where he conducted several additional Mozart masterpieces in a 250th anniversary celebration of the composer's birth. He debuted with the Phoenix Symphony in 2002, conducting a 9/11 memorial concert, which included his own arrangement of the National Anthem.
He has also served as the Musical Director for the Phoenix Theater and the Black Theatre Troupe, where he received an AriZoni Award for BTT's production of Blues in the Night. As the first Music Director for the Arizona Broadway Theatre, Mr. Massaro conducted numerous stage productions, winning awards for his work there. Mr. Massaro began his career in Los Angeles as a vocal coach and conductor, later moving to New York City to coach and accompany several artists from the Metropolitan Opera.
He is currently working as a scriptwriter for a fictional TV crime series as well as several feature films based on the lives of famous classical musicians.
As an award-winning composer, arranger and conductor, he is also ideally suited to create high quality film music.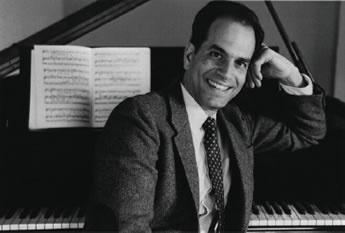 © John Massaro